If you are wondering how to get rid of spammy ads like download ads that Adsense is serving on your blog, I'm glad to help you with this because I personally struggled for months with spammy download ads in particular because I didn't know about this one hidden part of Adsense!
In Adsense, it is intuitive to visit the "Allow & Block Ads" tab.  It has multiple ways to block certain types of ads.  But guess what?  By blocking all Download Ads, it did nothing to reduce the amount of download ads I had.  (at this point, I have said the word download so much in this post, that it is a sure thing that you will at some point see random download ads that slip through my fences!)
Make sure and visit the very last tab in "Allow & Block Ads", called "Ads (Ad review center)".  When you open this tab, it shows you a preview of every ad that is currently serving on your site.  It looks like this: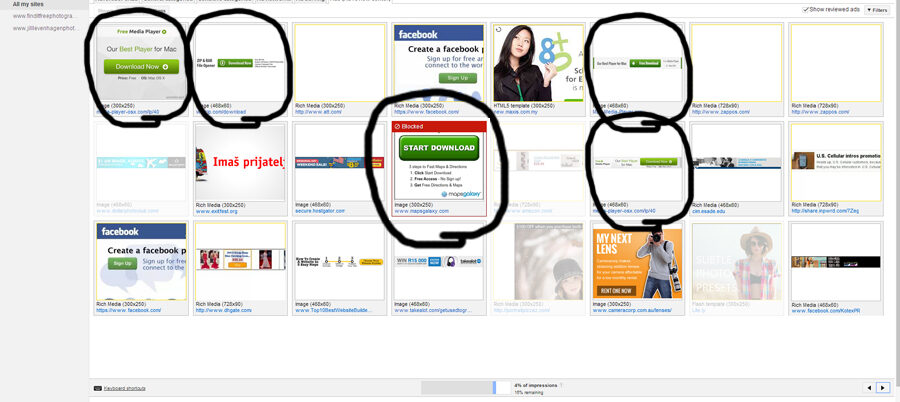 You can usually easily spot them by the green bars.  I don't know who wrote the memo to the download providers to make all their Download buttons green #3aa500, but it seems to be the industry norm.  Just go through and choose the arrow next to Block.  Then a pop up says "Block this AdWords account".  I choose that.  And then, I also choose Block after that.  The double block!
There are a lot of pages to scroll through, so make sure and click the forward arrow in the bottom left of the screen to view them all (do it while you are watching TV because it takes forever and is tedious).  And, you will need to "clean house" about once a month, because new Download ads will crop up!